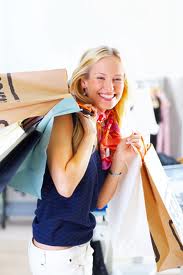 THE Euro crisis may have massive implications for us all, but shopkeepers in Co Donegal could be about to turn the tide in the store wars with the North…thanks to the strong pound.
Last night as money markets closed in Europe, the pound was worth €1.17, its highest in months (making the euro worth 85.4p).
With six weeks to Christmas that could stop the flow of shoppers going across the Border – and actually bring shoppers back into Donegal from Derry, Tyrone and Fermanagh.
Letterkenny in particular – with its extensive retail parks – could benefit most as the euro continues to slide against sterling.
The €1.20 rate – though it hasn't reached that point yet – is psychologically important for shoppers from the North.
At one stage yesterday it was headed for €1.18, before falling back again in a volatile market.
Many shops are enticing northern shoppers south by offering the €1.20 exchange rate, including Hegartys in Buncrana.
© 2011 donegaldaily.com, all Rights Reserved
The copying, republication or redistribution of donegaldaily.com Content and Ideas including by framing or similar means, is expressly prohibited by law.
Follow us on www.twitter.com/donegaldaily
Follow us on www.facebook.com/donegaldaily
Sell anything on www.donegaldailyclassifieds.com