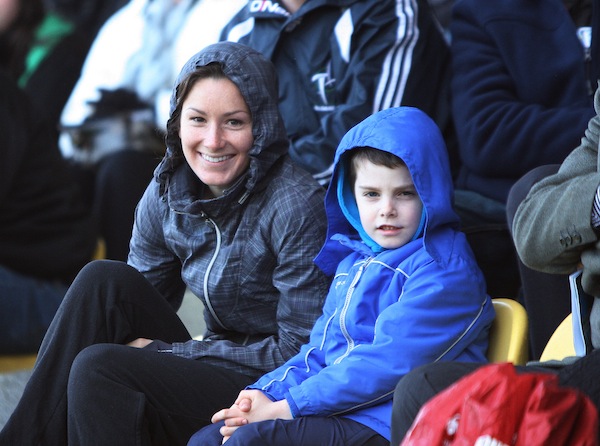 FINN VALLEY AC's Tori Pena opened her 2012 season in style competing in the U C S Spirit Pole Vault Summit overnight.
She went for and hit a new Irish record of 4-45m edging closer to that much sought 4-50m mark needed for London Olympic Qualification.
Her previous best 4.35 indoors and obviously a winter spent with an elite training group in Phoenix is beginning to show a return.
This mark in itself puts her in line for world indoor selection and European championship selection next July but the focus is very much on being on that plane from Derry to London.
A number of other high profile meets are planned in the weeks ahead Stateside so fingers crossed.
She is pictured here at a recent Donegal game with Michael McGonagle.
© 2011 donegaldaily.com, all Rights Reserved
The copying, republication or redistribution of donegaldaily.com Content, including by framing or similar means, is expressly prohibited by law.
Follow us on www.twitter.com/donegaldaily
Follow us on www.facebook.com/donegaldaily
Sell anything on www.donegaldailyclassifieds.com
Tags: