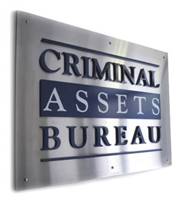 DD EXCLUSIVE: CRACK investigators from the Criminal Assets Bureau are probing three Co Donegal businessmen over allegations they've been involved in shady deals, donegaldaily.com can reveal.
Three suspects have been identified by the organisation after months of work and several tip offs.
One well-known Co Donegal businessman is the target for the biggest investigation after claims of money laundering for a criminal gang network.
Dozens of innocent people have been caught up in that inquiry.
And two other investigations – separate from the main probe – are also underway.
"The main suspect is a a very big fish whose wealth appeared to have come from property and other investments but CAB believe it was a front for a large criminal gang," said one source.
"He is well know in Co Donegal; in business and other circles he would be virtually a  household name."
Donegaldaily.com cannot give further details for legal reasons.
However the intense main CAB investigation has been ongoing for at least six months and involves a number of international business deals which investigators believe were an attempt to launder cash on behalf of crooks.
In the other two cases, similar allegations are being investigated – though the amounts of money involved are said to be less than the main case which involves tens of millions of euro.
© 2011 donegaldaily.com, all Rights Reserved. The copying, republication or redistribution of donegaldaily.com Content, including by framing or similar means, is expressly prohibited by law.
Follow us on www.twitter.com/donegaldaily
Follow us on www.facebook.com/donegaldaily