A number of well-known faces are set to take part in this year's North West 10k in Letterkenny on May 6th next.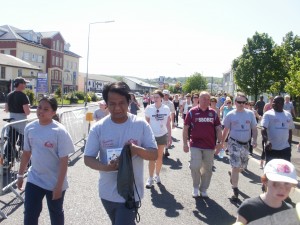 The identities of the three main charities to benefit from this year's event will be announced at the official launch of the 2012 event in the Mount Errigal Hotel on Monday night next, March 12th.
All other charities taking part in the event must register with the 10k committee and are invited to come along on the launch night to confirm their participation.
Their fundraising activities will also benefit from registration as the names of all the participating charities will be included on the 10k website and the organizing committee will also be available to offer advice in the lead up to the event.
A number of high profile names in the county are taking part in the walk and run with official confirmation of their participation expected shortly. The launch takes place on next Monday, March 12th in the Mount Errigal Hotel at 7 p.m. sharp.
Organisers are hoping the event draws a record crowd.
Tags: