A Letterkenny man was left stranded in England without any money after he was targeted by pickpockets within his first hour in the country.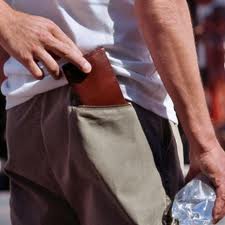 Danny O'Donnell says that he was left shaken and £500 out of pocket.
He believes his wallet was stolen on the 86 bus to Romford on July 28.
Danny, 31, said: "It ruined my first few days in the country.
"I was just worried, I had no money, no cards – nothing. It was just a nightmare."
Danny, who had come from Donegal to do a week volunteering at the Regeneration Church in Brentwood Road, Romford, says he believes his wallet was stolen when he went to ask the bus driver which stop he needed to get off at.
He first noticed his wallet was gone when he went to pay for a cab.
He said: "It was my first time in London and it was just such a horrible experience. No one wanted to help me, the banks wouldn't help and I was just so scared."
Danny was put up in the church where he was volunteering for the week and had to rely on other volunteers to lend him money.
In the second week, Danny managed to get in contact with his family, who gave him money to go back to Ireland.
He has criticised the bus company for its "lack of compassion".
He said: "I went to the police and they said that I needed to go to the bus company, but when I contacted them they weren't interested.
"I thought I would have been issued with a temporary pass while I was over there, but they weren't interested."
Danny, returned home on Friday but is appealing for his wallet to be returned.
He said: "I don't care about the money, but it is just getting my wallet back.
"The whole thing has made me paranoid because I am always looking over my shoulder thinking that someone is going to steal from me."
A Havering police spokesman said that there was no evidence of a theft.
They have also reminded members of the public that they should never leave any of their belongings unattended in the bus or on public transport.
Tags: