It has been a huge hit with locals and tourists alike on its popular stand at the back of Errigal.
But locals have been saddened by the news that the Happy Camper mobile cafe has been seriously damaged following an accident this afternoon.
Thankfully nobody was hurt in the incident.
Messages of support have been flowing in for local businesswoman Maria McCormack who operated the hugely-popular mobile cafe.
Local county councillor Micheal Mac Giolla Easbuig reached out to the operators of the Happy Camper after he heard about their plight.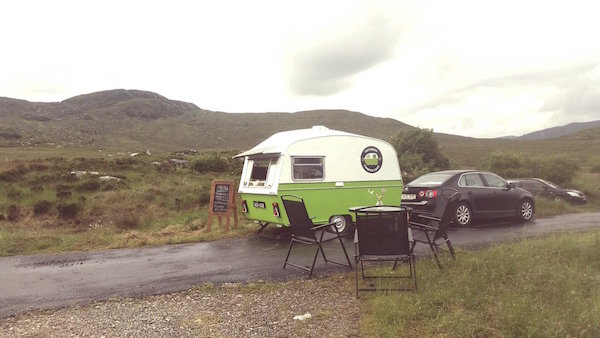 Councillor Mac Giolla Easbuig said he often ate at the Happy Camper with his children and said he would support them in any way he could to get them mobile again.
Messages of support have been flowing in on social media for Maria and her team.
We're sure it won't be long before the Happy Camper is up and running again in time for what will undoubtedly be a busy summer season once again.
Tags: