Saint Eunan's College in Letterkenny has been named by the Department of Education as one of the pilot schools for the new Leaving Certificate Computer Science course.
From September 2018, students in the all-boys secondary school will have the option of selecting the new Computer Science subject in their senior cycle.
The new curriculum will provide students with the opportunity to study computing coding, problem-solving, computational thinking and the ethical and environmental impact of technology in the modern era amongst other strands.
The College has offered a GCSE in ICT as a Transition Year module for nearly 30 years allowing students to gain a valuable qualification in the subject.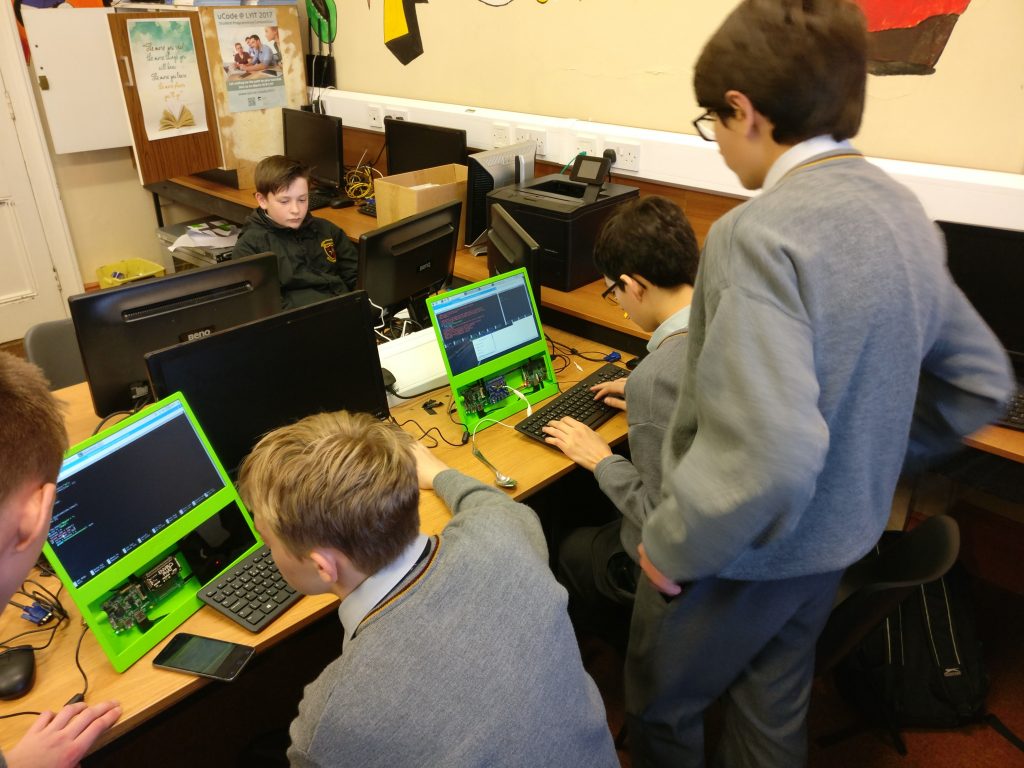 In addition to the GCSE, this year the College founded its own STEAM (Science, Technology, Engineering, Arts, Maths) Academy which integrates practical coding and electronics skills into the classroom.
These new courses have seen the introduction of 3D printers, Raspberry Pi computers, programmable drones, robots and electronics. Students gain practical skills in the Python language and can apply these skills to control real world objects and robots.
Math and ICT teacher Pauric O'Donnell said: "The opportunity to be a pilot school for the Computer Science subject allows us to expand on our current computing offerings and to offer more students the chance to learn essential skills such as problem solving and critical thinking – skills which we see as invaluable not only for those interested in a career in Computing but for all students.
"In an age when artificial intelligence and robotics are coming to the fore, the future job market could look very different in the years to come and it is vital that we equip our students will the tools they will need to prosper.
"In recent times Letterkenny has seen huge growth in the established ICT industry giants such as Pramerica, Optum, 3D Issue and Gartan Technology. With a new wave of thriving startup companies such as SendMode, FireCloud and Cloud Ranger coming to the fore, the timing is right for secondary schools to expand the existing relationships between industry and the great work being done by the likes of the LYIT Computing Department.
"These relationships will continue to grow and interweave, hopefully securing a bright future for the local industry and ensuring that Donegal can always offer high quality employment opportunities for those who want to return or to those who want an alternative to big city living.
"We're delighted to be given the opportunity to integrate more closely with our local 3rd level and industry and it's great to see the huge progress being made by a lot of the secondary schools in the county. The future is bright for Donegal and it's tech scene and we now hope to show what secondary schools can bring to the table!," Mr O'Donnell said.
Tags: