PLANS to build a by-pass around the Twin Towns have been shelved again after the Government snubbed the scheme in today's roads allocation.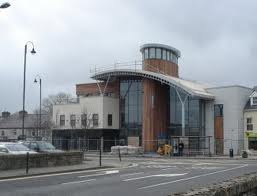 A number of road projects across the county have been funded to the tune of €19 million – an increase of more than €7million on last year's allocation.
Roads to get funding include the Drumkeen to Trentabouy road (€860,000), the Letterkenny to Lifford Road (€1.06million), the Mountcharles to Inver Road (€1.4milion) and the Dungloe to Glenties Road (€1.48million).
However Ballybofey and Stranorlar, which is considered by many to be one of the biggest bottle-necks in the county, have been left high and dry.
Even Fianna Fail Senator Brian O'Domhnaill has been left at a loss as to why there is absolutely no money made available for the much-needed road.
"The council were seeking to have money made available for additional design work – about €500,000. From my examination there is no allocation in the funding for that and I will be raising that with the new Transport Minister Pat Carey," he said.
Others to welcome the roads funding allocation include Deputy Niall Blaney who said all parties in Donegal must work to continue to improve the road network locally.
He said the initial allocation of €1 million for the link road between Letterkenny and Lifford was a major coup for Donegal.
"I am delighted that this vital project has now been given the go ahead. I was adamant that Letterkenny would not be left behind in the N2/A5 project and that is why I launched the Letterkenny Link campaign."
"It became clear very quickly just how much support there is out there for this project. Hundreds of people can see the economic and social benefit of the Letterkenny Link. Completing a direct road from Dublin to Letterkenny will open up the entire county and stimulate the economy. It will lead to investment, jobs and an increase in tourist numbers."
 "I brought all of these views to the now former Minister for Transport Noel Dempsey T.D. and explained to him the paramount importance of including the Letterkenny Link alongside the N2/A5 project.
"I am delighted that he and his officials took this on board, and have now decided to allocate significant funding to ensure this project is back on track this year," said Deputy Blaney.  
Ends