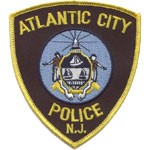 A Burt man has been jailed for seven years in America after he was found guilty of attempted sexual assault.
Pervert Aengus Richard Downey, 38, originally from Mones in Burt was arrested after taking part in online chats with a police detective posing as a 12-year-old girl.
He was convicted of attempted sexual assault of a minor and endangering the welfare of a child at his trial.
He was sentenced this week and will have to serve 85% of his sentence before being eligible for release. 
The court heard how Downey also sent pornographic pictures to what he thought was a 12 year old girl and continued to communicate with her online. 
His sickened wife Terri Ann – who has three children aged 12, 11, 7 – recently broke her silence to reveal that Downey went online to groom kids while he was supposed to be wrapping Christmas presents in 2008.
"The prosecutor said the first time he did it was on Christmas Eve," said Terri Ann.
"I felt sick. It was around 3.30pm in the afternoon when he started talking to the 'girl'. We were at 4pm Christmas Mass. He told me he couldn't come as he had things to do at home.
"He did it again on Christmas Day. It's just disgusting."
Downey who lives in Atlantic City, New Jersey, faces a minimum five years behind bars – and up to 10 years.
During the trial the court heard that Downey sent nude photographs of himself to the undercover police officer and he made "lewd and inappropriate suggestions" during an online video chat.
Downey was found guilty on all charges, will also be deported after serving his sentence and banned from seeing his own three children.
When he is deported back to Ireland, Downey will have to inform Gardai that he is a registered sex offender.