A warning is being issued to those intending to travel to beaches around Donegal this weekend to be extra careful.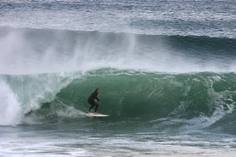 It comes after the expected arrival of particularly high tides are expected, especially at Rossnowlagh and Streedagh beaches.
Motorists are being urged not to park on or near the beaches as the tides move much faster when at a higher level.
With mild weather forecast for the next couple of days, beaches are expected to be busy around the county with walkers, joggers and surfers.
The warning came from Pete Craig from the Bundoran Surf Co.
Ends