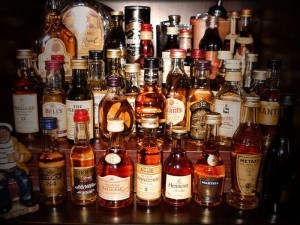 DONEGAL people are ranked amongst the lowest when it comes to weekly drinking habits, a survey has found.
The survey of 20,000 people nationally for insurer Aviva Health Insurance found that Irish men spend almost €2,400 per year on alcohol.
Irish women spend €1,607 per year on drink.
Adults in Dublin and Louth drink the most alcohol, consuming an average of 12 units per week.
The lowest level of drinking – at nine units per week – was found in here in Co Donegal as well as in Carlow, Kerry, Laois, Roscommon and Tipperary.
The findings were based on the results of an online health check by Aviva Health Insurance, which was completed by over 20,000 people between December 2008 and April 2011. Respondents answered a range of questions on their health and lifestyle habits.
According to Dr Stephen Murphy of the Aviva Medical Council, people living and working in Ireland 'have a tendency towards a work hard, play hard lifestyle'.
"Often drinking is used as a way to unwind after a busy week or to forget about the troubles of the day. This is worrying behaviour, particularly as people tend to under-report their alcohol consumption and may be unaware that drinking has been linked to breast, liver and oral cancers," Dr Murphy commented.
A previous survey ranked the Irish as the number one binge drinkers in the EU.
Dr Murphy added: "If you drink alcohol, be sure to do so in moderation as consuming too much can result in serious health consequences and could increase your risk for heart disease, diabetes and cancer."
Tags: