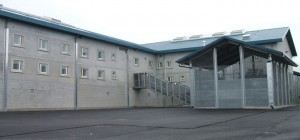 DONEGAL-based Gardai who called for an overhaul of the way court-imposed fines are collected may be about to see their idea taken on by the Government.
Garda Odhrán McBride told a conference two weeks ago that the current system is caught up in bureaucracy and is "a drain on resources".
He described arresting people for non-payment of fines and taking them to Castlrea Prison only for them to be quickly released.
"You find them coming back up the road behind you," he told the Garda Representative Association annual conference.
Gardai supported him and described the current system as "antiquated, inefficient and overly bureaucratic".
The original motion was put down by Dunfanaghy based Garda Brendan O'Connor and seconded by Garda McBride.
The crazy system that allows people to get away without paying fines is now set to be addressed by the Government.
We understand that they propose to dock wages or social welfare payments at source.
At their annual conference in Co. Mayo, rank and file gardai voted unanimously to call for the Revenue Commissioners to be tasked with the collection of court-imposed fines.
They claim they are wasting endless hours of their time chasing up small fines, which is ultimately costing the taxpayer money.
Now Justice Minister Alan Shatter, who also addressed the conference, is taking Garda McBride's recommendations on board.
A Fine Gael source told us: "When Garda McBride spoke about going to the bother of arresting someone and taking them all the way to Castlerea, only to see them released immediately, it really showed up the shambles of the current regime.
"This Government has taken that on board and will look at ways of making sure fines are collected – currently the system is a massive waste or resources."
Tags: