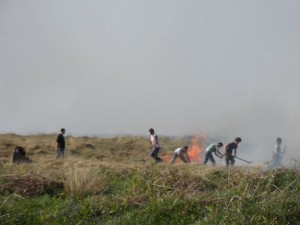 THE unsung heroes who saved lives and homes during the gorse fires which swept Co Donegal this week should be recognised, Senator Jimmy Harte said today.
Our news video shows Air Corps officers risking their lives as they carried out operation after operation near Ardara to bring the wild fires under control.
And on the ground, as our picture below shows, locals joined brave firefighters and Defence Force personnel in hand-fighting the flames, inch by inch and step by step.
Newly-elected Senator Jimmy Harte told donegaldaily.com: "The spirit shown by all those involved in tackling all the gorse fires across the county in recent days has been inspirational.
"We have seen the dark side of human nature in those who started many of these fires. It is hard to know what is going on inside their heads.
"But this has been more than matched by the wonderful spirit seen in communities across the county, where ordinary people went out and fought the flames. They are real unsung heroes."
Fianna Fail MEP Pat the Cope Gallagher wants a special Garda investigation into who started the fires.
There have been large fires in Ardara, Dungloe, Loughanure, Crolly, Termon, Fanad, Inishowen, Ballyshannon as well as smaller outbreaks in more than a dozen other areas.
Thankfully rain is on the way – and lots of it.
Widespread rain is due to reach Donegal tomorrow afternoon (Wednesday) and continue through the weekend.
While this is bad news for those of us who have been able to enjoy the good weather of recent weeks, it will come as a God-send for those battling the flames.
Many of the gorse fires are now being controlled. By tomorrow, rain from the skies will help finish the job.
Today donegaldaily salutes the heroes who saved lives and homes.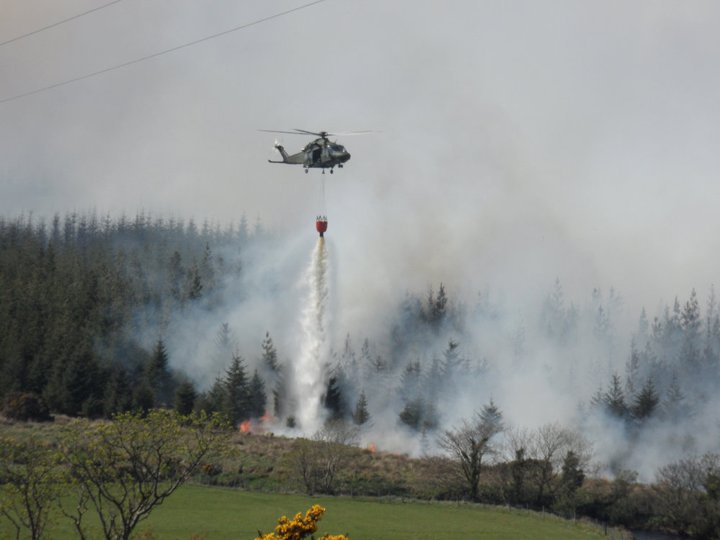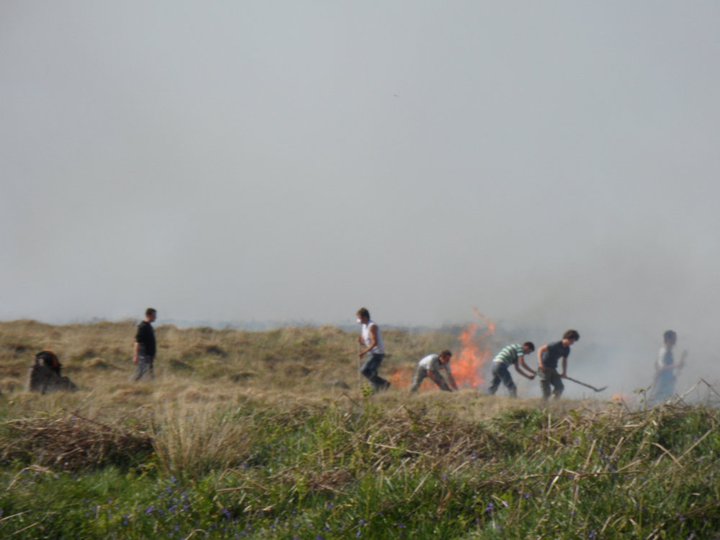 Tags: