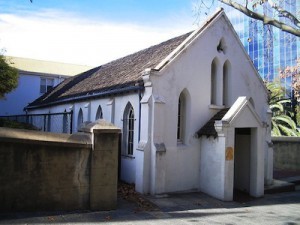 MORE than one hundred colleagues and friends have attended a memorial service in Perth, Australia, for Burtonport man Shaun McBride, killed ten days ago in a building site accident.
Shaun's remains are expected to return to Ireland tomorrow (Wednesday) with a funeral Mass expected this Friday.
Last Friday evening, friends and workmates held their own memorial service for Shaun.
Speaking to donegaldaily.com from Perth, his friend Ben Plummer said Shaun, 28, was a 'wonderful' man and they had celebrated his life.
Said Ben: "On Friday night in Perth there was a service for Shaun held at St John' Church where about 100 friends and work mates showed up.
"Following that there was a celebration of Shaun's life at the local Irish club which was done in true Shaun McBride style, all went hard laughed and cried but the tears that flowed were happy tears at thoughts of the wonderful and truly amazing person Shaun was.
Shaun, you will be truly missed my friend."
The 28-year-old died when scaffolding he was working on at an industrial port in Dampier in Western Australia collapsed.
Police, health and safety officials and the mining company Rio Tinto are all investigating the incident.
Shaun's funeral will take place this Friday at St Columba's Church in Burtonport at noon. His remains will arrive back in Ireland tomorrow.
Officials from the Department of Foreign Affairs have been helping the family.
Tags: