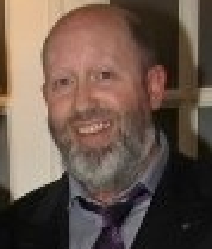 PEOPLE ripped off by crooked investments boss Francois de Dietrich were today set a date by which to make a claim for the return of their money.
A High Court notice – which appeared in newspapers today – says a petition for the winding up of Etic Solutions was heard on June 10th and there will be a further hearing on July 4th.
The notice goes on to say that 'any creditor or contributory (of Etic) who wishes to support or oppose the making of an Order on the said Petition may appear at the time of hearing by himself or by his Counsel'.
The advertisement – placed by Fitzpatrick Gallagher McEvoy – solicitors for the Petitioner – also states that Declan McDonald of PriceWaterhouseCooopers in Dublin was appointed provisional liquidator by the High Court on June 11th.
This is the latest twist in the Francois de Dietrich affair.
The on-the-run crook is hiding out in a village in France after being exposed by donegaldaily.com as a crook, thief and all-round liar.
He has ripped off Donegal investors for millions of euros.
A list of those investors has more than 200 Donegal names on it.
A legal source told us: "People who invested money and who want any hope of getting any of it back really need to act now.
"If they don't they will never see a cent of their investments."
Tags: