A Ballintra man who stole more than €3,000 worth of newspapers from a shop over a number of months used his savings to repay the money.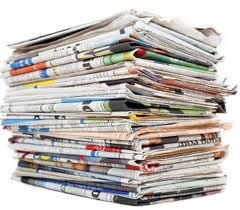 Sean McDermott, 56, stole the newspapers each morning since last November from newsagent owner Michelle Walsh.
Garda Paddy Battle told Ballyshannon District Court that after his arrest McDermott of Forge Avenue, Ballintra, had taken money form his savings at the post office to repay what he had stolen.
The court heard how McDermott had been treated to meals by kind neighbours and he repaid them by giving them magazines and newspapers he had stolen.
Judge Kevin Kilraine applied the Probation Act.
Ends
Tags: