A Gaoth Dobhair mother has revealed how she thought she and her two children were going to die after their car caught fire after a head-on collision.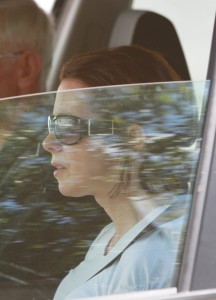 Sonia Nic Gairbheith was driving to her parents home when she was struck by a car which veered across the road into her path in May 2008.
Ms Nic Gairbheith, whose daughter has been left in a wheelchair as a result of the collision, revealed she didn't have time to avoid the car.
"It happened in a second or two seconds. I didn't have time to turn the steering wheel. I remember the impact and the bang and everything going white.
"There were flames coming out of the bonnet. They were getting higher and higher and I expected not to get out of the car and that this was it," she said.
Ms Nic Gairbheith, an occupational therapist, was giving evidence in the trial of 80 year old William Barr.
Mr Barr has pleaded not guilty to dangerous driving causing serious injury on May 27th, 2008.
The court heard how Mr Barr veered over to the wrong side of the road as he was travelling out of Dunlewey.
His Volkswagen Jetta hit Mrs Nic Gairbheith's Mazda car causing it to go backwards into a ditch.
As a result of the accident Mr Barr's 83 year old wife Maggie died and Mrs Nic Gairbheith's daughter Noirin, 4, was left in a wheelchair after her spinal chord was severed.
A statement given to Gardai on behalf of William Barr was read out to the court.
Mr Barr of Hall Road, Middletown, Derrybeg, revealed how he was driving from Letterkenny around 4.30pm after attending a number of appointments.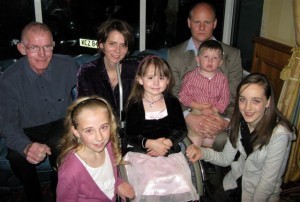 He said he remembers driving through the village of Dunlewey and past a local pub.
However he said the next thing he remembers was waking up in hospital.
He suffered a number of injuries including two fractures and internal bleeding and spent 18 days recovering at Letterkenny General Hospital.
Garda technical experts Sgt John McDaid and Sgt Frank Lavin both attended the scene of the accident and both gave evidence to the court.
They both revealed how there was no brakemarks on the road from Mr Barr's car and that the 07 Volkswagen Jetta was in good mechanical order and had no defects.
Immediately after the crash a number of passers-by managed to take Mrs Nic Gairbheith and her two children Noirin, 4, and Aodan, 2, out of the car before it completely burst into flames.
Aodan suffered a number of injuries including a split lip but Noirin suffered the most serious injuries.
She was taken from the car and she continued to vomit and was constantly closing her eyes as another passer-by told her stories in an effort to keep her awake.
Her father Ronan arrived on the scene minutes later and she was rushed to Letterkenny General Hospital before being transferred to the Royal Victoria Hospital in Belfast.
After months of therapy including a spell at the Stoke Mandeville Hospital in England for rehabilitation and she is now confined to a wheelchair and is incontinent.
Judge John O'Hagan paid tribute to a number of passers-by who came to Mrs Nic Gairbheith's aid including Dermot Devenney, Patrick O'Gallachoir, Dermot Coleman and Feda O'Donnell.
The trial is expected to end today.
Ends
Tags: