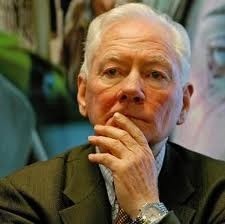 FIANNA FÁIL leader Micheál Martin called Gay Byrne to urge him to run for the Presidency, the RTE star has said.
Gaybo was in his holiday home in Dungloe when Mr Martin phoned him on Saturday saying Fianna Fáil would support him.
"Micheál Martin called me last Saturday night, and he was on holidays in Skibbereen and I was on holidays in Donegal, and he asked me to consider it," said Gay.
Mr Byrne said he wanted to take his time and consult with his wife Kathleen as well as his two daughters but one of them was away for another week.
"I am speaking to people. Nobody said that I had to give an answer immediately. Everybody is on holiday . . . Nobody has pushed me to make up my mind," Gay insisted.
Yesterday Donegal North East TD Charlie McConalogue said he would support Gay Byrne if he decided to run.
Tags: