Donegal's adopted son Gay Byrne has declared he will not now stand in the Presidential election.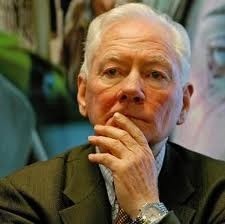 The former Late Late Show host, who owns a holiday home outside Dungloe, telephoned Fianna Fai leader Micheal Martin to tell him of his decision this morning.
Byrne said yesterday that he had still not made up his mind about running for the Aras and that he was on his way to Donegal.
The RTE star, 77, is believed to have now arrived in West Donegal but is keeping his head down from the media frenzy which has followed him.
Efforts to contact Mr Byrne through known friends in Dungloe proved unsuccessful.
He initially said yesterday that he was awaiting the return of one of his two daughters from France on Monday before making any decision on the matter.
A friend was quoted in this morning's newsppaoers as saying that he would be very surprised if the chat show host was to stand for election.
Ends
Tags: