A Letterkenny man has been remanded on bail after appearing at Letterkenny District Court this monring in connection with the stabbing of four people including a Garda outside a local nightclub.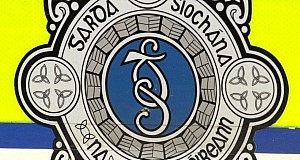 John Boyle of Leck Cottages, Oldtown, Letterkenny, was released on bail to appear in court again on November 17th next.
Inspector Kevin Gately told the court that a file on the matter is being prepared and is almost complete.
He added it will take six to eight weeks.
The 46 year old is charged with four different counts of assault causing harm. He was also charged with the illegal possession of a knife.
The attack happened outside the Voodoo Nightclub on Lower Main Street around 1am on August 14th last.
As a result of the attack, a Garda Sergeant and three nightclub doormen were stabbed and had to receive treatment at Letterkenny General Hospital.
The owners of the nightclub, Jason and Sharon Black, condemned the attack on their employees and on the Garda Sergeant who was named locally as Aidan Doherty from Buncrana.
The court was also told there may be other charges arising out of the incident.
The tree nightclub doormen and Sgt Doherty have since been released from hospital.
Ends
Tags: