A politician has revealed that some Donegal families are taking home as much as €85,000 in social welfare payments.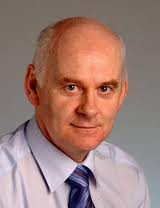 Senator Jimmy Harte highlighted the case of one family who are being paid €90,000 or €1,763 per week without having to go outside their front door.
The unemployed married couple, who have four children, claim a range of social welfare benefits.
The shocking revelation was made to the Labour Senator who has now called for a cap on the amount of welfare payments.
Senator Harte, who received the information from Department of Social Protection officials, said €50,000 is more than enough for a family to survive on.
"It doesn't matter if this family is from Bosnia or Bundoran – this is far too much.
"The family are doing nothing illegal but the system is wrong when a couple are able to receive €90,000 per year for doing nothing.
"There are married couples out there in Donegal with two good jobs, working very hard and are not receiving anything like this.
"As well as receiving €90,000, they will not have to pay property tax or water charges. That is just wrong.
"This is a Dublin-based family but I know there are families in Co Donegal receiving up to €85,000. They won't take in as much in rent allowance but they are still entitled to all the other payments," he said.
According to figures obtained by Senator Harte the following is the weekly breakdown of the social welfare payments received by the family – Father on Disability Allowance €322, Guardian's Pension for child taken in €286, Rent Supplement €276, Mother – Carer's Allowance €380, Child Benefit €288, Daughter (17 years) Special Needs €211.
Senator Harte said he has forwarded all this information on to the Minister for Social Protection Joan Burton.
He says he has now personal grudge against this family but wants a 'root and branch' search of all families on social welfare and a cap put on payments.
"This is being done by the Minister's office and this is a prime example of it. I'm sure there are many more out there.
"We need to start from the bottom and examine all these payments. I find it difficult to believe that people could not survive on €50,000 a year.
"I'm sure there are many couples who would just love to be able to say they take home €90,000 a year without having to go outside their front door," he fumed.
Ends
Tags: