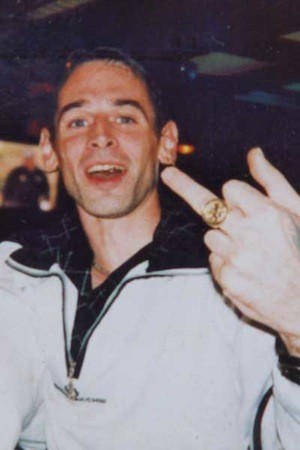 THIS is the face of evil Jonathon Ayton – the thug behind a crimewave across Donegal and Derry.
And it's the face of a man who on one of his robbery sprees stole a car belonging to a disabled man…and then burned it out in Donegal.
Ayton, 36, is from Raphoe but gave an address at Bond's Hill in Derry. He pleaded guilty at Derry Magistrates Court to six charges involving burglary, four of them on the Donegal side of the Border.
But he is no stranger to theft.
Donegaldaily.com can reveal the one-man crimewave has an astonishing 63 previous convictions for crimes dating back t0 1990.
He was involved in a number of thefts in east Donegal over a 20 year period; stealing cars and cash during burglaries.
On one occasion the victim's car was never found. People in Raphoe say he terrorised the town and surrounding area including Convoy for years.
"He is a total scumbag," said one man who knows him well. "If you shook hands with him, you had to count your fingers afterwards."
A northern judge described Ayton's crimes as "callous" and jailed him for two and half years.
Keep this picture handy. With remission, he'll be back on the streets in time for next Christmas.
Tags: