EARTHQUAKE UPDATE: Donegal is still in shock after being hit by a very strong earth tremor which measured 2.2 on the Richter Scale.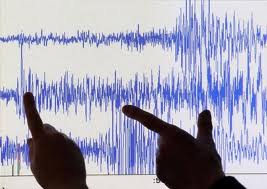 The minor earthquake struck just after 1am and was felt across Donegal in many towns and villages including Ramelton, Buncrana, Letterkenny, Raphoe, Kerrykeel, Downings, Carrigart, and Stranorlar.
Dr Tom Blake of the Irish National Seismic Network confirmed a tremor of 2.2 was recorded at 1.04am this morning.
"Anything above 2 on the Richter Scale could be regarded as a minor earthquake.
"We have had numerous reports about the tremor and we would like to hear from people to hear about their first-hand experiences of the tremor," he said.
He has asked anyone who felt the earthquake to contact his office at tb@cp.dias.ie.
The British Geological Survey, which has recording equipment in Buncrana, also confirmed the tremor and warned that further tremors could occur in the coming days or weeks.
David Galloway of the BGS said earthquakes of such magnitude, although quite minor in world terms, are quite uncommon in Ireland.
"We get about 200 such earthquakes in the UK each year but we do not get many in Ireland at all. To some people a tremor of 2.2 might be just a tremor but to others it can be quite alarming.
"It is impossible to predict if this is an isolated event or if we could have some more in the near future," he said.
Dozens of people have recounted the events of this morning.
Some described it as rolling thunder while others thought there had been a large explosion.
Mary McMonagle from Buncrana said she was reading a book in bed when the earthquake struck.
"I had a glass of water beside my bed and all of a sudden it began to shake.
"It only lasted between two and four seconds but I knew it was some kind of earthquake.
"I couldn't sleep for the entire night worried that it was only a warning and that a bigger one was to come. Thankfully it didn't," she said.
There was great excitement in both St.Columba's College in Straorlar where specialist equipment also recorded the tremor which had a depth of 3kms.
Kenneth McDonagh of the Donegal Weather Channel said "At first people thought it was thunder but it now appears it may have been an earth tremor.
"We have had numerous reports from across the county and we are investigating them" he said.
Nobody was hurt during the minor earthquake.
It is believed the earthquake took place 3km under Lough Swilly.
Tags: