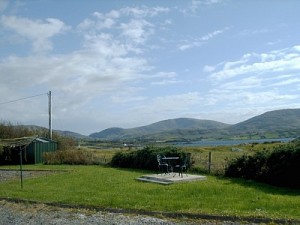 AN economist today urged the Government to bring in a 'garden tax' which would devastate rural Co Donegal communities.
Ronan Lyons says his new 'site valuation tax' would add an average €625 in new taxes – and that's on top of the new property tax and septic tank taxes already announced by the coalition government!
Lyons told an economic workshop in Dublin that he accepted that this may be more unfair on households where people have larger gardens.
But he insisted that homeowners in Donegal, where property values are lower, would pay less than people in Dublin.
Lyons also said the tax would raise about €3 billion a year in revenue and argued that 80% of the information required to set up a tax system, based on an annual charge of 2% of the land value, already exists and could be used to levy a new tax.
If the Government accepts the idea, it could devastate many rural dwellers in the county and burden them with even more taxes.
YOY CAN LEAVE YOUR COMMENT ON THIS STORY BELOW
© 2011 donegaldaily.com, all Rights Reserved
The copying, republication or redistribution of donegaldaily.com Content, including by framing or similar means, is expressly prohibited by law.
Follow us on www.twitter.com/donegaldaily
Follow us on www.facebook.com/donegaldaily
Sell anything on www.donegaldailyclassifieds.com
Tags: