A well-known Donegal singer has pleaded with the HSE to reinstate the pacemaker service at Letterkenny General Hospital.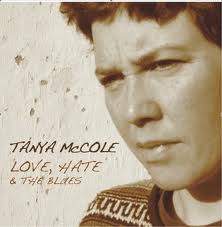 Tanya McCole, from Ardara, had a pacemaker fitted a year ago this week and said the operation has changed her life.
The 36 year old musician had been collapsing and went to see cardiologist Dr David.
The well-known heart-specialist rushed Tanya into surgery after discovering her heart-rate was just 36 beats-per-minute when the average is between 70 and 80 bpm.
Tanya said the operation has changed her life.
"I am a new woman and that's because I had the pacemaker fitted.
"If I did not have it fitted I would still be collapsing and wondering what was going to happen to me," she said.
Her father Mick McCole also had a pace-maker fitted three years ago at Letterkenny General and if fighting it again.
Tanya said she fears the failure to return the pacemaker service to the hospital is another negative step towards downgrading Letterkenny General.
"I have been in different hospitals including the Blackrock Clinic and they speak so highly of Dr David and his team.
"I fear that he will just get tired of all the cutbacks and decide to move away form the hospital," she said.
Tanya, who admits that she is so angry about the whittling down of services, said something drastic needs to be done to stop the rot.
"I know people have a lot of gripes about taxes but my problem is with the health care system.
"I feel that if we got enough people on buses and stood up and took a stand then they would listen.
"One voice would not be heard but ten thousand would," she said.
Tags: