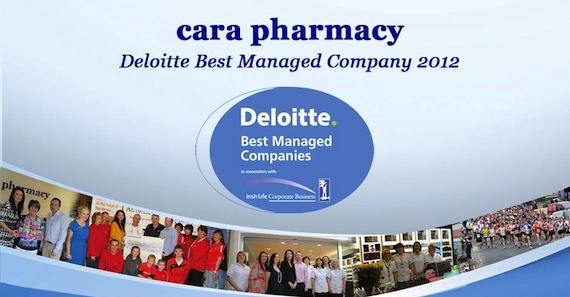 THE CARA Pharmacy chain just got bigger – after the company announced today it has a new outlet in Killybegs.
Cara are the "proud new owners" of McGee's pharmacy in the fishing town.
It takes to 12 the number of pharmacies under the award-winning Cara brand run by couple Canice and Ramona Nicholas.
"We are very excited about our new venture and we hope we live up to the wonderful reputation that Pat and Celia Mc Gee have built up over the years," they said in a statement.
"We look forward to bringing Cara Pharmacy to Killybegs and we cant wait to meet all the regular customers of Mc Gee's Pharmacy.
"We'd like to take this opportunity to wish Pat and Celia nothing but the very best for the future, they are a wonderful couple and no doubt will continue to be a very familar face in the Pharmacy."
* DONEGALDAILY.COM – 1.6MILLION PAGE VIEWS EVERY MONTH*
LEAVE YOUR COMMENT BELOW
© 2012 donegaldaily.com, all Rights Reserved
The copying, republication or redistribution of donegaldaily.com Content, including by framing or similar means, is expressly prohibited by law.
Follow us on www.twitter.com/donegaldaily
Follow us on www.facebook.com/donegaldaily
* GOOGLE STATISTICS
Tags: