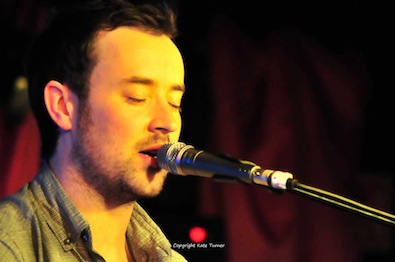 With having its roots in Coláiste Ailigh, BEO is currently organised by Transition Year students from Coláiste Ailigh, The Loreto Convent and St. Eunan's College.
It involves the students organising a series of live music concerts and social workshops in their local area. BEO aims to promote Irish bands and get young people interested in live music while at the same time promoting the cúpla focal.
This year BEO hosts its first Nationwide Competition which sees other schools hold similar BEO events. The winners of which will receive €5000 for their school.
It's going to be a busy week for BEO, with the six finalists being announced this Friday. Some fantastic BEO workshops and BEO gigs have been happening all over the country and the excitement is building to see which schools will get through to the Final on 11th May at Letterkenny's Regional & Cultural Centre.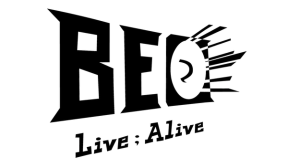 BEO have a prestigious judging panel consisting of:
Jackie Hayden, Contributing Editor and journalist with Hot Press and author of many music-related books. He signed U2 to their first record contract. He has also masterminded marketing campaigns for countless acts, from Abba, Christy Moore, REM and U2 to Madonna and Santana. He speaks at seminars in France, Spain, Germany, London and the USA, served on the government's Task Force on Irish music and has lectured in virtually every Irish college and university. His First Cuts column in Hot Press, already a prime target for emergent acts from Ireland, is now attracting recordings from as far away as the USA and Japan.
Paddy Mc Kenna is a radio and TV presenter with RTE. Currently he presents Weekenders with Ruth Scott on 2fm every Sat/Sun 2-5pm. After News2day he continued to work on The Den presenting C'mon Caman, Test The Teachers & Ice. He also worked in RTE Sport. Rte1 viewers will recognise him from his weekly movie slot on The Daily Show with Daithi O'Se & Claire Byrne. He was the voice of ICA Bootcamp on RTE2 which aired recently. He is also the lead singer and guitarist in Storyfold.
Mary O' Hagan is the Senior Producer of The Last Word on Today FM.
Cian Mc Carthy is a musician, DJ and radio producer currently based in Dublin. He works as Programme Co-Ordinator with Raidió na Life, plays guitar with the Dirty 9s and DJs on RTÉ 2XM.
Una Mullally is a journalist and broadcaster. She currently writes about popular culture, music, arts and more for the Irish Times, the Dubliner and HeinekenMusic and before that wrote for the Sunday Tribune for over five years. Mullally also books and presents TG4′s alternative music show "Ceol ar an Imeall", which is three series in.
Brian Fisher who has 20yrs experience of putting on gigs. For the last 7yrs he's been involved in Practice Makes Perfect Events in the Nerve Centre in Derry.
Practice Makes Perfect is Derry's leading music event for under 18′s. Taking place on a monthly basis, the event features major national and international acts alongside the best young bands and DJs that the city has to offer.
Keeping the rabble in check will be Hugh Harkin of Donegal Live who will be chairing proceedings on the day.
To round things off there will a BEO gig to remember, that evening of 11th May in the RCC at 7.00pm, to which you are all invited for the princely sum of €5.00. What a line-up we have for you!
Opening will be young local Letterkenny band the Jamaican Vampires.
From Dublin we have The Dirty 9's , an Indie band having diverse musical influences which include the likes of Blur, Otis Redding, The Beatles, Echo & the Bunnymen, Foo Fighters, At the Drive-In, Oasis, Pink Floyd, Jeff Buckley, Ryan Adams, Mars Volta, Radiohead, Rage Against the Machine and Death Cab for Cutie.
Storyfold, an Indie band, also from Dublin, having musical influences such as Muse, Ben Folds, Ash, Arctic Monkeys, Kerbdog & the Beatles.
With more bands joining as we speak – see you there!
As the BEO Competition draws to a close, we would like to mention that none of this would have been possible without the sponsorship from Donegal County Council and the VEC and not least the tremendous support shown to BEO by the Principals and Transition Year Co-Ordinators of Coláiste Ailigh, The Loreto Convent and St. Eunans College and indeed from all the schools around the country who have taken part. Míle buíochas!! Details of this and other BEO events are available on www.beoireland.com .