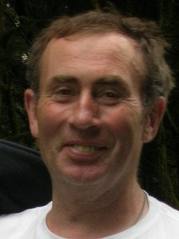 THE PARTNER of Malin Head man William McKeeney has told the trial of two men accused of killing him how she saw the fatal attack from the window of their Glasgow flat, but didn't realise at first what was going on.
Anne Marie Newlands, 48, had been waiting for William to return home when she became concerned about the behaviour of young Asian men.
She told the High Court in Kilmarnock: "I was looking out for Willie, but the second time I looked out I thought they were breaking a piece of furniture.
"They were kicking and stamping on something and they were both doing it.
"I decided I would phone Willie and tell him to watch out because there were two boys and I didn't like the look of them."
Asif Rehman, 20, and Adel Ishaq, 19, both deny the racially aggravated murder of Mr McKeeney, 57, in Pollokshields, Glasgow, in January.
The Malin Head man had been living in Scotland, having moved there to get work.
Ms Newlands the pair "sauntered around the corner" after the incident.
She managed to stand on a trunk to get a better view out of the window and then realised the two men had been kicking a person.
"I ran outside and saw it was Willie. He was very battered, and one side of his face was all swollen and his eye was closed. I thought his teeth had come through his top lip," she said.
Labourer William, who was Ms Newlands partner of 12 years, had visited two pubs before phoning her to say he was on his way home.
Ms Newlands told the court: "I was panicking because no one else was there. 

I tried to speak to him, but realised he was not responding so I phoned 999.
The recorded emergency call was played to the court.
The controller could be heard talking Ms Newlands through mouth-to-mouth resuscitation, telling her:  "You're doing really well. Stay strong for him."
William died later in hospital.
Rehman and Ishaq deny the racially 
aggravated murder of Mr McKeeney.
Tags: