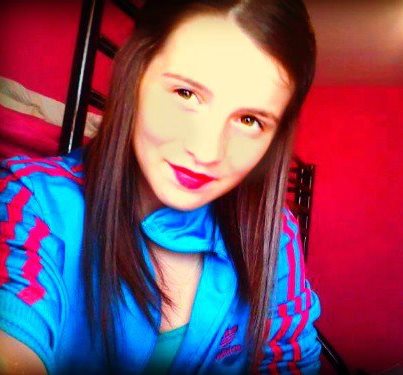 THE remains of tragic teenager Erin Gallagher have arrived home with her family this evening.
The 13-year-old's remains are reposing at the home of her aunt Myra in Dromore Park in Killygordon.
The funeral will leave the house there on Wednesday at 10.15am for Requiem Mass at St Mary's Church in Stranorlar at 11am.
The wake house is private from 11pm until 10am.
Erin died on Saturday evening at her home in Ballybofey. She had been the victim of online bullies.
Today parents and pupils went to her school at Finn Valley College to discuss the case with nine medical professionals.
School principal Frank Dooley was there with his staff as part of a critical incident response team.
Mr Dooley said he was "devastated" at the death of Erin whom he taught last year.
It's understood Erin's family had complained about the bullying to gardai earlier this year.
Mr Dooley called on parents to counsel their children on the use of the internet.
"They should counsel their children about Chinese whispers and teach them that when messages are passed on they can get corrupted, they can get changed and soon enough they become a lie and they spread much more quickly now through social media than they used to," he said.
Mr Dooley said the college will reopen on Wednesday after the funeral for parents and their children.
The national suicide prevention organisation Console  urged anyone affected by the death of Erin or Ciara Pugsley in Leitrim last month to seek help from the organisation immediately.
"Through our work we see how vulnerable communities as a whole are in the aftermath of such tragedies, and we want them to know we are there for them," said Console founder and CEO Paul Kelly.
"We would like anyone affected by these tragedies, or who feels especially vulnerable, to get in touch with our 24-hour helpline on freephone 1800 201890 where they will receive professional and experienced support.
"Young people in particular can also text 'help' to 51444 for one to one support or contact us on www.console.ie.
"Bullying in general can take many forms, and we see the effects that this can have on young people on a daily basis.
"Too often the problem is that the young person tries to deal with the issue on their own rather than trying to get help and support from an organisation such as Console.
"Our deepest sympathies go out to the families involved and the communities as a whole, and we will do anything we can to help."
Counselling is available for any individual, couples, families or children who have been affected by suicide.
Console can be contacted on 1800-2011890 or at www.console.ie.
Our previous reports are here:
https://www.donegaldaily.com/2012/10/29/no-one-deserved-what-you-went-through-sisters-heartbreaking-tribute-to-bullied-girl/
https://www.donegaldaily.com/2012/10/28/tragedy-as-13-year-old-dies-by-suicide-amidst-claims-of-on-line-bullying/
Tags: