A young man has appeared in court charged with endangering the life of a Garda in Co Donegal during a 30 kilometre car chase.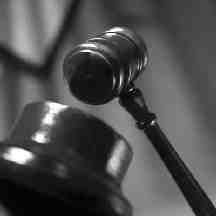 Cathal Dunleavy, 23, appeared at Letterkenny District Court today after the pursuit which happened on October 18th last.
An earlier court sitting heard how Dunleavy, of Meentagh, Glenvar, Kerrykeel, was charged with a dozen dangerous driving offences.
He was also charge with failing to provide a sample.
A file on the case had then been sent to the Director of Public Prosecutions after Gardai claimed there would be more serious charges.
Dunleavy appeared in court and was told the DPP had decided he would now face the charge of endangering the life of Garda Patrick Geraghty.
Garda Inspector Michael Harrison told the court Dunleavy would now be sent forward to the Letterkenny Circuit Court.
The court had previously heard how Dunleavy and another man were involved in a chase with Gardai which resulted in Dunleavy crashing the car he was driving.
Gardai objected to any application for bail as they said there was a possibility he could reoffend.
Inspector Michael Harrison said Dunleavy had committed a number of offences while on bail before.
Judge Denis McLoughlin agreed and sent the accused forward for trial.
Dunleavy was remanded in custody until Thursday.
Tags: