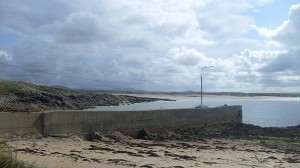 THE HUMAN remains found at a west Donegal beach on Sunday were part of a leg.
The limb was found in the sands at Magheragallon beach in Gaoth Dobhair by a family enjoying a day out.
A search of the area around where the leg was found failed to uncover any other body parts.
It's not know how long the skeletal remains had been at the site.
Experts in forensic science are expected to take several weeks examining the bones in a bid to date them.
Tags: