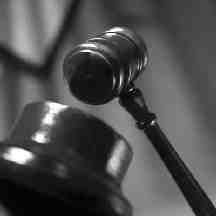 A FORMER Finn Harps player who rented a bookies shop which he never actually opened has been ordered to pay €24,700 in back rent to a landlord.
Maurice Toland, from St Johnston, had contested a case at the Circuit Civil Court in Letterkenny brought by landlord John Quinn.
However a judge said that Mr Toland had attempted to rectify matters and found that Mr Quinn could have done more to prevent the dispute escalating.
Judge Petria McDonnell heard various legal arguments about the case.
The court heard that Mr Toland and his brother Liam had taken out a lease on the bookies shop on Navenny Street in Ballybofey in March 2008, not long after Liam had leased another bookmakers business to the multi-national giant Ladbrokes.
However the brothers never went into business there.
Barrister for Mr Toland Sean MacAodh told the court that his client paid five months' rent and in July 2008 had phoned Mr Quinn to say they had decided not to go ahead and open the bookmakers shop.
An independent witness, estate agent Martin McGowan, told the court that he had approached Mr Quinn that summer with instructions from Maurice Toland to offer €10,000 to exit a 24-month lease.
Mr Quinn denied discussing this with either Mr Toland or Mr McGowan.
However Judge McDonnell accepted their version of events telling the court: "I do accept these conversations took place."
The judge said that in her view, with the economic realities of the time in 2008 and the crash, Mr Quinn should have accepted them and "moved on."
She said the case was unfortunate but accepted that Mr Quinn was still owed monies.
Mr Quinn's barrister argued for 24 months rent, plus 2% interest plus costs in the case.
However Judge McDonnell agreed a settlement of 21 months rent, totalling €24,700. She refused to add interest and ordered each side to pay their own costs.
Tags: