A Donegal man has pleaded guilty to having sex with a child in a jeep in Co Donegal.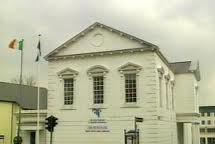 The man appeared at Letterkenny Circuit Court where he was charged with the offence.
The man, who cannot be named, only spoke to plead guilty to the charge.
The court heard that he is charged with the defilement of a child under the age of 17 years between June 15th and August 8th 2007.
The court heard that the accused is now being sent forward for sentence in January.
A victim impact statement has also been ordered.
The accused has also been placed on the sex offender's register.