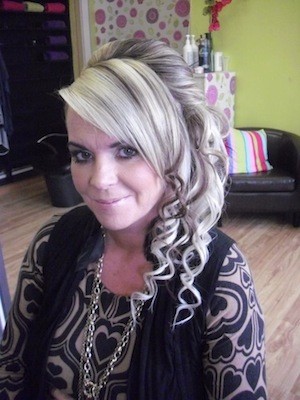 A DONEGAL business woman who lost everything when her clothes shops went bust turned to a life of crime, stealing the identities of friends to swindle a bank out of tens of thousands of euro.
Lorna Blackburn, who had fashion outlets in Derry and Donegal, swindled €47,452 from Halifax.
She stole the identities of people she knew, applied for loans in their names and then pocketed the cash, Letterkenny Circuit Court heard.
Blackburn, aged 37 and from Beltany, Raphoe, admitted what Judge John O'Hagan called "a large number of offences."
Det Garda Paul Lynch told the judge that €31,452 was still outstanding to Halifax, a debt transferred to a loan-chasing company in England since the bank pulled out of Ireland.
He said €16,000 was paid off.
"She cooperated with the Gardai. She has not come under adverse Garda notice since," said the detective.
He said Blackburn had owned clothes shops in Derry and Donegal but had lost everything during the economic collapse.
She was now living with her mother and her daughter in rented accommodation.
Defence barrister Desmond Murphy, SC, said Blackburn had nothing and had admitted 27 fraud offences.
"She has managed to scrape together 260 euro for charity as a donation," he said.
"Her daughter is a One Direction fan and has been wanting to go to see them but there is no prospect of that – she has nothing left to give and there is no prospect of any money in the future."
Judge O'Hagan said Blackburn had become involved in "a series of dishonest dealings, stole IDs and used those to raise money to rescue a dying business. It didn't work.
"Some efforts have been made to pay some of the money back. She has pleaded guilty to an absolutely huge number of offences. She has nothing.
"While these crimes may cry out for a custodial sentence I have decided to impose three year prison sentences on each count, but substitute that with 220 hour community service."
The judge ordered that the €260 be returned to Blackburn to spend on her young daughter.