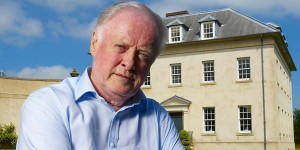 DONEGAL business guru Gerry Robinson says he believes some of the fundamentals of Irish life were eroded in the boom.
And he also believes the trappings of wealth didn't suit everyone.
In an interview with the BBC to Mark Ireland's exit from the bailout, Sir Gerry said: "There was a brashness and preoccupation with wealth that rested uncomfortably with the Irish psyche."
The Donegal-born former chief executive of Granada TV and drinks giant Allied Domecq also said in the interview that the economic crisis from which Ireland now finds itself emerging might have been anticipated by many people.
"Some of the more fundamental things that mattered in life were being eroded," he said.
"We were driven by the quick buck.
"And now there's a sense that something was missing. I guess there's a kind of Catholic mentality – an understanding that they would have to pay for all this."
Tags: