A Junior Government Minister contacted his daughter's college to have her work experience changed from Letterkenny General Hospital to Sligo General Hospital.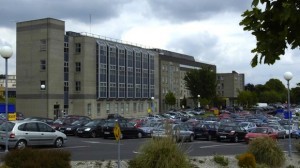 Junior minister for primary care Alex White sent an email from his Oireachtas account to NUI Galway, where his daughter is a medical student.
He wanted to have her one-year work placement switched from the Donegal hospital to Sligo Regional Hospital – but received no response from NUI Galway.
It is not expected the Labour party will take any action to be taken after Mr White admitted he should not have sent the email from his official Oireachtas account.
"Alex has put his hands up," the Labour source told the Irish Independent.
It is understood that Mr White has briefed party colleagues about his actions but has received no reprimand from Mr Gilmore.
In a statement, he said that he had sent an email from his Oireachtas account on behalf of his daughter, seeking to have her student medical placement switched from Letterkenny to Sligo "for family reasons".
"I should have taken greater care to ensure it was sent from a personal email account," he said. Mr White said that he had not referred to himself in the email as a junior minister and instead signed it in the names of himself and his wife.
However, it is understood that it is standard practice for third-level institutions like NUI Galway to deal with students themselves in relation to course issues – not with their parents.
Tags: