Letterkenny has received a huge boost after being been named as one of Ireland's top 10 towns.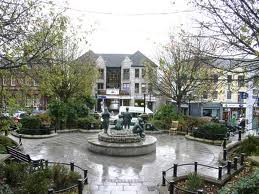 The Failte Ireland award has been set up to recognise towns and villages that have gone the extra mile to make Ireland even more attractive for visitors.
The short-list also includes Cobh, Drogheda, Ennis, Kenmare, Tralee and Kilkenny town.
Three towns in Co Mayo – Mulranny, Murrisk and Westport – have also been nominated.
The award will be announced at a ceremony on Thursday.
Last year Portmagee, in Co Kerry, was crowned the inaugural winner.
"Tourism isn't just a business, it's a community industry and that's why the whole community has a role in supporting tourism," Minister of State for Tourism, Michael Ring, said.
Many of the towns taking part have embraced The Gathering initiative, organising community events locally.
Toni Forrester, CEO of Letterkenny Chamber told Donegal Daily "This is great news and we are keeping our fingers cross that we can come out on top.
"We have had a greats summer and our numbers were up for visitors and we are hoping that we can now have a great Christmas.
"This would certainly be the icing on the cake for what has been a very positive year for the town," she said.
Tags: