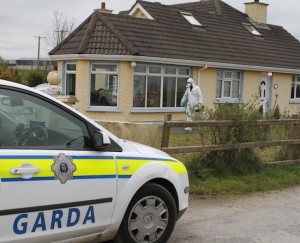 GARDAI have expressed concern at a serious lack of resources after a series of incidents in recent days – linked to criminals from the North.
Rank and file officers told Donegal Daily that Garda HQ "fail to understand" that they can't patrol a Border region so close to Derry with a population of more than 100,000 people with so few officers.
Three days of crime have included:
* Raids on four properties in Raphoe in which property including a van were stolen on Sunday
* A man left with broken legs after he tackled thieves outside a wake on Monday
* A woman held at knifepoint as her car was taken near Raphoe on Tuesday.
"We've been given an impossible task," one outspoken Garda told Donegal Daily.
"The PSNI are brilliant; we work closely with them but criminals gangs are now operating at will along the Border.
"Recent reported incidents are just the tip of the iceberg; gangs can travel into Donegal from Strabane or Derry and be away again in minutes.
"People talk about the forgotten county; well it is the forgotten county as far as policing is concerned. People in Dublin just don't get it and don't get me started on Alan Shatter."
Tags: