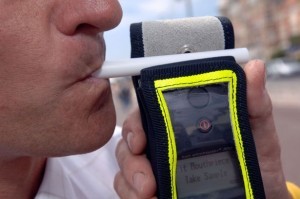 A CO Donegal man has been banned from driving for six years after admitting drink-driving on the same day he was bailed – for a previous drink-driving offence
Paul Crossan, from Derrora, Churchill, was spotted driving erratically in Letterkenny on June 1st in the Glenwood area of the town.
He had appeared in court earlier that day for a drink driving offence committed less than a month earlier, on May 6th.
Inspector Michael Harrison told Letterkenny District Court that in the June incident officers on patrol in the area saw Crossan's silver VW Caddy van driving "very erratically."
He was stopped by Gardaí and arrested and recorded a reading more than twice the drink-drive limit.
On May 6 Crossan was arrested in Letterkenny after parking his car near apartments in the Main Street.
Gardai approached his van and a breathalyser test returned a reading four times over the drink drive limit.
Defence solicitor Kevin McElhinney said that on May 6th Crossan was drinking with friends and had decided to leave his car, but believing it wasn't safely parked he had gone outside to move it.
On June 1st he had responded to a call from his partner to pick her up and had "foolishly" agreed to do so.
Mr McElhinney said his client, who had a previous drink-driving conviction, was keen to avoid prison.
But Judge Paul Kelly said he found it incredible that Crossan had been out drink-driving the same day he had appeared in court for the previous offence.
The judge added: "What he did was reckless and highly dangerous."
Judge Kelly imposed a six year driving ban, a suspended three-month prison sentence and a fined him €250 for drink-driving and driving without insurance on May 6th.
He adjourned the June 1st matter until next January 20th for a probation service report.
Crossan had a previous four year drinking ban for drink-driving in 2004.
"He should not be anywhere near a car," said the judge.
The driving ban begins on March 1.
Tags: