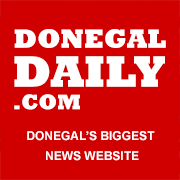 BREAKING NEWS: SOURCES inside all the political parties say that talks behind closed doors in the past hour have failed to reach an agreement.
The last-ditch attempt to agree a budget for 2014 comes three hours before it must be agreed under law.
It means the politicians could cease to be councillors after midnight, and the council will be run from Dublin.
As soon as the vote takes place, you'll have it here first on Donegal Daily.
Fianna Fail and Sinn Fein are angry with the moving of €350 Million worth of assets from the council to Irish water.
There have been stormy debates in the council today.
Earlier stories here:
LATEST: COUNCIL ON THE BRINK OF COLLAPSE AMID CHAMBER UPROAR
Tags: