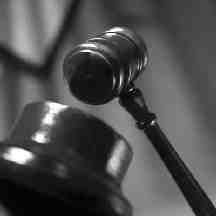 A MOTORIST caught driving an English-registered vehicle has been fined.
Daniel McLaughlin, who is 26 and from Kinnego, Ballymagan, appeared at Buncrana District Court charged with failing to have a valid NCT certificate.
He was stopped by Garda Thomas Duggan at West End, Buncrana, on July 19 last year.
Dorrian Defence solicitor Ciaran MacLochlainn told Judge Paul Kelly that McLaughlin had only received the car and had a VRT appointment booked for July 5th but had been unable to take up the appointment.
He produced a document showing this to Judge Paul Kelly.
Mr MacLochlainn said McLaughlin had only just come into possession of the car which had been owned by McLaughlin's brother who had emigrated to Australia.
Garda Inspector David Murphy questioned this however, telling the court that McLaughlin's brother had the vehicle in September 2012.
"He was back and forward from Australia between then and July," said Mr Mac Lochlainn.
"Really judge?," said Inspector Murphy.
McLaughlin was fined €150.
Tags: