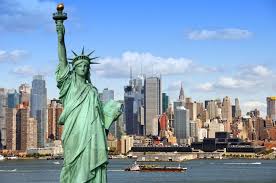 A MAYOR whose casting vote forced through a council budget may now be able to travel to New York for St Patrick's Day.
Independent councillor Ian McGarvey used his casting vote to ensure Donegal County Council did not collapse this week.
Part of the deal which brought independent councillor John Campbell into the budget agreement involved a cut to the money spent on foreign travel.
Campbell's vote – and Fianna Fail Cllr Rena Donaghey's absence due to work commitments – tied the dramatic vote at 14-each.
However there is still €10,000 in the 2014 foreign travel kitty for councillors – enough for Mayor McGarvey to travel to New York for St Patrick's Day, if he decides he wants to go.
It's not clear yet though, as the council must vote on whether or not to send a delegation to the Big Apple in March. We understand most councillors will  vote in two weeks' time to have Donegal represented in New York.
Any trip however was far from the Mayor's mind on Monday night, insisting he voted for the budget to prevent the collapse of Donegal County Council and "in the best interests of Donegal."
If the vote is passed, Mayor McGarvey could be joined by his Deputy Michael McBride and a third councillor.
Had the council collapsed none of them would have been allowed to travel.
Tags: