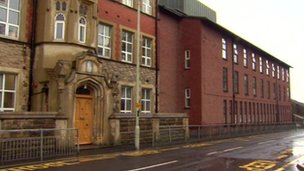 A CO Donegal woman who was moved by nuns from Inishowen to Derry where she later suffered abuse is to fly back to Ireland to give evidence at a tribunal investigating abuse in the North.
An inquiry in Co Down has heard how young children from the Republic were sometimes transferred to homes run by nuns in Derry, and children sent the other way to Fahan.
In the Donegal case, the woman later moved to Australia under a migrant scheme.
The Historical Institutional Abuse Inquiry is hearing about two homes run by the Nazareth sisters at Termonbacca and at Bishop Street in Derry.
Christine Smith, a senior counsel for the inquiry, in one case a child born Donegal was transferred to a home in Derry and later moved to Australia under the migrant scheme. The woman is given anonymity by the tribunal.
Ms Smith said allegations will be heard, dealing with accounts of physical and sexual abuse, of inadequate food, force feeding and of children who were separated from their siblings and not told of their existence.
In some cases children who were sick were made to eat their own vomit.
Ms Quinn also said delays by the Nazareth Order in submitting evidence to the inquiry had caused difficulties, with some material only handed over in recent days.
Public hearings at the inquiry, which is based in Banbridge, Co Down, began two weeks ago.
The inquiry is examining allegations of child abuse in 13 children's homes and other residential institutions in the North from 1922 to 1995.
During the period covered by the inquiry, the two Derry homes catered for more than 2,000 children.
Chaired by retired High Court judge Sir Anthony Hart, the inquiry is due to provide a report on its findings to the Northern Ireland Executive in early 2016
Tags: