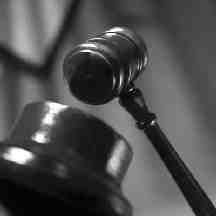 A judge has warned a man accused of killing eight people by dangerous driving that he will revoke his bail if he continues to breach conditions.
Letterkenny Circuit Court heard today that Shaun Kelly, (24), Ballymagan, Buncrana, had breached his bail conditions on several occasions.
He had bee required to sign on at Buncrana Garda Station twice weekly – on Mondays and Fridays between 10am and 6pm.
Defence counsel Peter Nolan acknowledged that Mr Kelly had signed in at the station on the days involved but outside the hours.
Sgt Carol Doherty told Judge Keenan Johnson that Mr Kelly had breached these conditions on several occasions.
Mr Nolan said his client had to attend medical appointments in Dublin and often travelled with his father who worked driving a truck.
He described the breaches as "technical" adding: "There is no flight risk here whatsoever."
Patricia McLaughlin, for the DPP, said the bail conditions were reasonable and "he must comply with them."
Judge Johnson varied the bail conditions, ordering Mr Kelly to sign on at Buncrana Garda Station on Mondays and Fridays between 12 noon and 9pm.
He told Mr Nolan to advise his client that the court would have "no hesitation" in revoking bail if there were any further breaches.
The case against Mr Kelly was adjourned last month when Judge Keenan Johnson was told by defence counsel Peter Nolan that he had been given a psychological report which questioned his client's fitness to stand trial.
The State was forced to apply for an adjournment to assess the report and order their own psychological assessment.
Judge Johnson adjourned the case until April 1st with peremptory against the accused.
The men who died in the crash on July 11th, 2010 were Hugh Friel (66), Urris, Clonmany, Eamon McDaid (22)of Ballymagan, Buncrana; Mark McLaughlin, (21) of Ballinahone, Fahan; Paul Doherty (19), of Ardagh, Ballyliffin; Ciaran Sweeney (19), of Ballyliffin; PJ McLaughlin (21), of Rockstown, Burnfoot; James McEleney (23), of Meenaduff, Clonmany and Damien McLaughlin (21), of Umricam, Buncrana.
Tags: