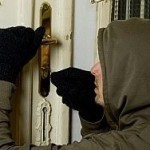 COMMUNITY ALERT: The crime wave in Co Donegal continues.
Homes and cars were raided in the Glenwood area of Letterkenny on Thursday night.
A sum of money was taken from one home, the family's car was broken into – and there were attempts to rob two other homes and cars.
Be vigilant folks.
If you see anything suspicious call Gardai on 999 immediately.
Tags: