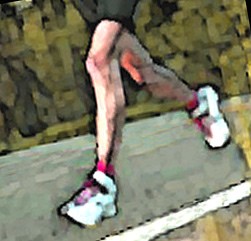 When I first meet a potential client I go through a consultation process. During this I always ask them their goals. Quite often the client will have a number of goals that they want to achieve. These can range from being healthier, losing a few pounds, having more energy or getting in shape for a holiday or wedding.
I will always ask them to pick the one that is their overall goal and that they want the most.
99% of the time the goal will always be weight loss and muscle 'tone'.
This allows me to plan out a strategy that can best help them reach their goals in the time frame that they are thinking of.
When a person decides to set out a goal for themselves, and the goal is weight loss, they will usually take the path of least resistance.
Quite often that path will be running.
They choose it because it's free, anyone can do it and you don't need any equipment.
To me, running is not an entry level activity for someone who is currently sedentary or overweight.
With each foot strike you are putting 2-3 times your bodyweight through your hips, knees and ankles.
So if we take someone who is 18 stone, with every foot fall they are putting between 36 and 54 stone of pressure through their joints.
Alwyn Cosgrove gives a great analogy.
''Imagine that you're just starting a fitness program, and you ask a trainer for advice. ''Here's what I want you to do on the first day'', he says. ''Hop 750 times with your right leg. Then hop 750 times with your left leg''
Would you do it?
Of course you wouldn't! Who in their right mind would class this as exercise?
So you refuse to do it. ''Okay the trainer says, do 750 hops, but alternate legs and move forward while doing it."
You try it and realise that it feels a lot like running and that's because it is running.
Why 750 times? It's because that is what it usually takes to run one mile… 750 foot strikes per leg, 1500 in total.
That is an enormous amount of pressure to be putting on someone who has never exercised before and whose joints may already be in a stressed state due to being overweight.
Now, let me make this clear. I have nothing against running. I have the utmost respect for anyone who has the physical capacity to do long distance running, but we have to go back to our goals.
Is your goal to be a runner?
If it is then the answer is easy, you have to run.
Is your goal to burn fat and 'tone' muscle?
Then running is not the most optimal way to do this.
Yes you can lose weight through running, but if you are a certain body shape you will just end up a smaller version of the shape you are now.
If you want to change the shape of your body you have to do some sort of resistance training.
This doesn't mean you have to start off by going onto the dreaded 'black matted area' of the gym, where all the angry looking guys hang out. (We're not actually angry; some of us just need a hug!)
Use a few basic bits of equipment such as a step, a simple set of dumbbells and a set of resistance bands.
Add in some bodyweight exercises such as squats, push ups, lunges and planks and you can put together a full body workout that can get you great results.
#TrainSmart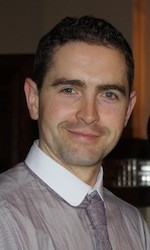 For further information on Personal Training and Nutrition you can contact me through the link below.
https://www.facebook.com/pages/Rushe-Personal-Training-and-Performance/120518884715118
* Emmet is the owner and operator of Rushe Personal Training and Performance.
Tags: