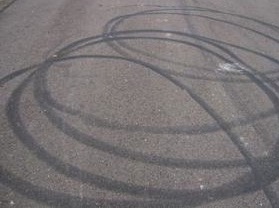 A SHOCKED off-duty Garda had to call colleagues are seeing a crazed driver overtake a bus on a bend – and then perform doughnuts in the middle of a main road.
Garda Marcus O'Dowd was driving near Termon on June 30 last year when he saw a car overtake a bus on a bend in the road.
Later he spotted the car doing doughnuts at the junction between the N56 and the Dunlewey Road.
Garda O'Dowd was able to report the incidents to colleagues in Falcarragh and they identified the motorist as Stephen Brennan, 23, Killult, Falcarragh.
When Brennan was asked about his behaviour, he replied: "I was just f****** around I wasn't thinking clearly."
Solicitor Frank Dorrian said there was "no rational explanation for that sort of behaviour but thankfully he managed not to cause any accidents."
Brennan admitted dangerous driving.
Judge Paul Kelly ordered Brennan to complete the Pro-Socal Drivers Course and appear before him again on April 14.
"I will be expecting a contribution from him (Brennan) towards the cost of the course," said the judge.
Tags: