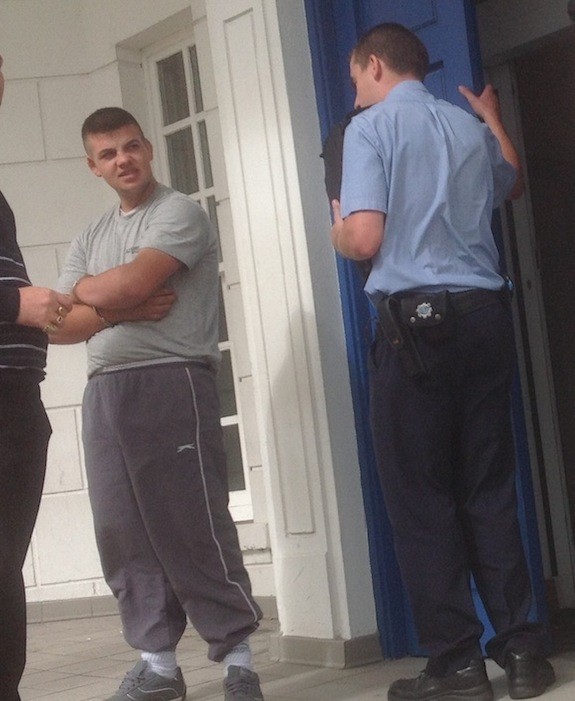 A CRIMINAL caught red-handed by a quick-thinking traffic Garda with stolen items worth €36,000 has admitted: "I did it."
Brian 'Mouse' Ward of 77 Ardkeen, Cavan, and 11A Ard Glass, Letterkenny had originally denied any wrongdoing, despite being caught in van – with all the items on board.
He was stopped as he drove out of Letterkenny at the Dry Arch Roundabout last September by Garda Traffic Corps officer Paul McGee.
Acting on a tip-off from drugs squad officer Derek Connaughton, Garda McGee pursued a blue Ford van – registration number 04 CN 6132 – as it entered the Letterkenny to Lifford dual carriageway.
Gda Magee said Mouse Ward and another man in the vehicle were known to him and he began to investigate the state of the vehicle which was towing a trailer.
Inside he found washing machines, Sky TV dishes and €36,000 worth of aluminium, the property of the ESB in Letterkenny.
Ward had already pleaded guilty to a range of driving offences connected to the incident and a previous incident in July.
Last September he was fined a total of €950 for a range of driving offences and failing to give Gardai a correct name. He was also banned from driving.
But Ward denied charges of handling stolen goods.
Guilty
However at this sitting of Letterkenny Circuit Court Ward finally admitted the charges, entering a plea of guilty before Judge Keenan Johnson.
Ward, who is under a curfew and banned from associating with convicted criminals, is banned from entering Donegal except for court appearances.
He was released under the same conditions to allow a probation report to be prepared.
He will be sentenced for his role in the thefts on July 15.
Tags: