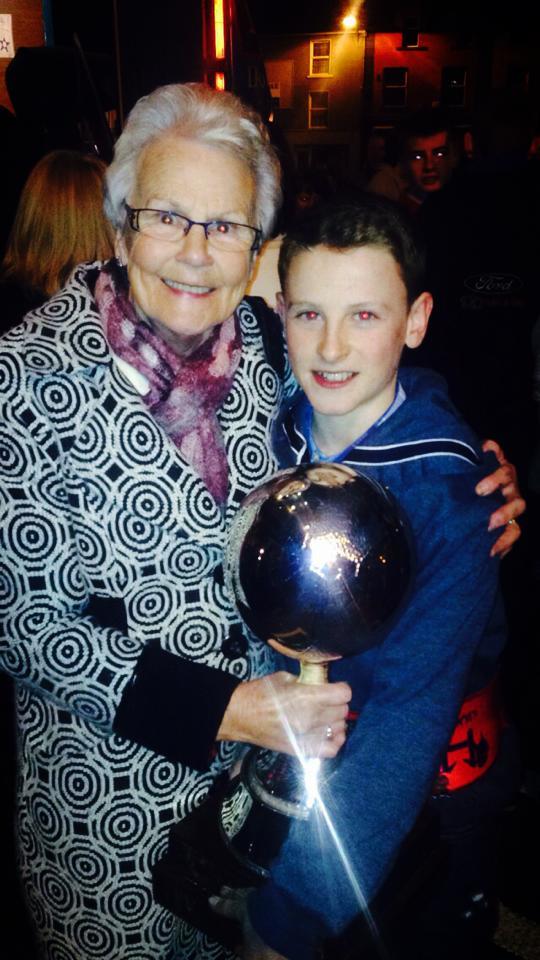 DONEGAL'S World-beating Irish dancer Gerard Byrne has been given a hero's welcome home in Donegal tonight – after returning home with his SECOND world title in three years.
Family, friends and supporters packed into The Diamond to greet the dancer from McNeilis Cunningham Boyle School of Dance.
"I'm over the moon at winning back my world title and I still can't believe it," said the Abbey Vocational School student.
"I want to thank to my dance teachers Claire Mc Nelis, Isobel Cunningham, Déirdre O' Reilly and Eilis. I couldn't of done it without them," he said.
Friends from the local soccer club and Four Masters GAA club joined the crowds along with hundreds of others.
Gerard's fame after his victory in London has caught the imagination of the people of Britain.
He was one of two world dancing champions to give an exhibition of the art form on the BBC2 show Newsnight.
Presenter Jeremy Paxman introduced Gerard and Julia O'Rourke from New York at the end of his TV show last night when they performed a hard-shoe reel.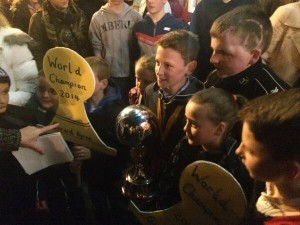 The World Irish Dancing Championships are taking place in London this week for the first time in its 44-year history.
And it's one week young Gerard will never forget.
Maith thú.
You can watch Gerard on Newsnight here:
Tags: