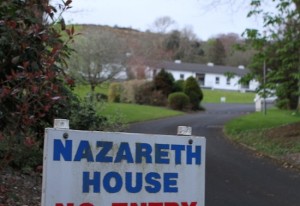 UP to 70 staff at a nursing home could lose their jobs due to controversial changes to Government funding, their boss has claimed.
Nazareth House care home in Fahan – where seven pensioners died during a flu outbreak two years ago – is at the centre of a legal dispute.
More than a dozen staff have won a case against the Sisters of Nazareth over a decision to cut their pay by 13.5%.
But last week the nuns appealed that decision with their representative warning that Fahan – and its 35 residents – have already been subsidised by more than €300,000 and paying out back pay of another €30,000 could close it.
SIPTU says the pay cut was made without consultation, a claim backed by the Rights Commissioner.
John O'Mahoney, the regional manager of the Nazareth House homes in Ireland, said the home was now in so much debt it could now face closure.
He says changes to the funding of nursing homes and the scales set out by the National Treatment Patient Fund (NTPF) were hitting the home with Donegal patients getting €715 per patient every week, compared to €1,300 for a resident in Dublin.
Donegal care home residents got the least funding in the entire state.
He also claimed community hospitals and Letterkenny General were no longer using Nazareth House because they were also funded per patient – and not per bed.
"So we have found that instead of getting patients being transferred to us, they are being kept in those hospitals to keep the beds full so they can get the maximum payment," said Mr O'Mahoney.
He also said he had offered Fahan's spare ten beds to Letterkenny General Hospital for convalescing patients but this offer had not been taken up.
Mr O'Mahoney said Fahan "isn't viable" and may close.
Tags: